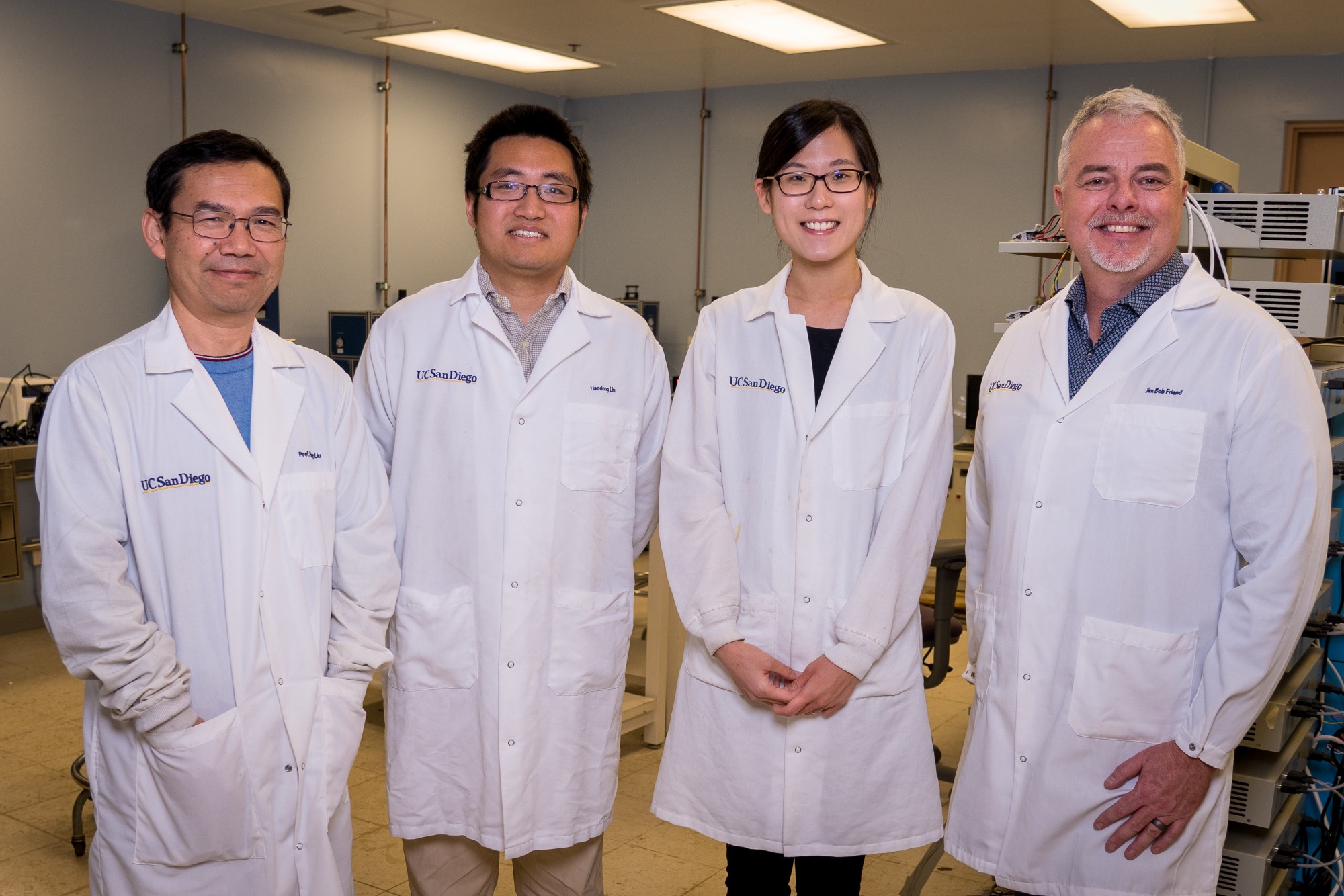 CalSEED Awards Two Early-Stage Startups 450k Each
Oakland, CA, 25 January 2023 – The California Sustainable Energy Entrepreneur Development (CalSEED) program is pleased to announce Planet A Energy and Sonocharge as the winners of the fifth annual Prototype Awards. The awardees were selected through a rigorous business plan competition where companies demonstrated the significant commercial promise of their energy innovations, each winner receiving $450,000.
The business plan competition is closely coordinated with Cleantech Open (CTO). Eligible CalSEED Concept Awardees participate in CTO's accelerator program, where they receive tools and insights to develop a business plan and pitch that become the basis of the competition's application package.
Planet A and Sonocharge are addressing long duration storage and batteries, which will help ensure we are able to use fastest growing sources of electricity: solar and wind. This is important as we continue to scale up renewable energy generation, as it was already reported that in 2022 grid operator CAISO had to curtail 2.4TWh of wind and solar produced in California. Solutions to bridge the gap between renewable energy generation and storage is a key milestone that companies like Planet A Energy and Sonocharge will contribute to with this newest round of funding.
"CalSEED funding comes at a critical stage for clean energy entrepreneurs. Both Plant A Energy and Sonocharge have commercially promising, breakthrough concepts that have the potential to increase grid reliability and bring cost savings." Joy Larson, Program Director of CalSEED, a program of New Energy Nexus. "With these Prototype Awards, they will be able to further de-risk these brand-new clean energy ideas for future funders and customers."
Planet A Energy is advancing a new kind of solar thermal technology that can collect and store high-temperature solar energy. "With the CalSEED Prototype Award we will be able to  demonstrate the ability to collect and store heat for a week or more." – Brad Hines, CEO Planet A Energy.  "This ultra-long-duration storage capability will enable solar energy to become a base load energy resource for California, enabling the true retirement of base load fossil generating plants."
"Sonocharge's platform solution improves battery performance with acoustic wave induced electrolyte motion to overcome charging performance and improve safety in lithium batteries," said An Huang, CEO Sonocharge. "Our solution provides a reduced-cost solution that makes e-mobility solutions available to everyone to accelerate a transition to a clean energy future."
CalSEED is the flagship program of the New Energy Nexus network of global clean energy accelerators. It is funded through the California Energy Commission's EPIC program, which invests approximately $130 million annually for innovative clean energy technologies and approaches benefiting the ratepayers of California's three largest electric investor-owned utilities.
"The CEC congratulates Sonocharge and Planet A as the latest prototype winners of CalSEED funding. These companies demonstrate the impact of CalSEED in accelerating early-stage technology innovations that advance our state's clean energy goals," Jonah Steinbuck, Director, CEC Research and Development Division.
CalSEED will begin accepting applications for our next cohort of Concept awards worth $150,000 on February 17.
Planet A Energy's "Endless Summer" technology collects solar energy and stores it directly as heat in a massive bed of ultra-low-cost black sand, providing true 24/7/365 solar energy and offering delivery of energy as long as months after it was collected. By combining collection and storage into a single system and simplifying the system by making the storage medium itself be the solar receiver, this new form of utility-scale solar power could provide seasonal storage of solar energy at very low costs and reduced complexity.
Sonocharge

integrates a surface acoustic wave (SAW) into lithium metal batteries (LMB) to enhance their cycling performances, including power density, energy density, and safety. Generating acoustic streaming in the electrolyte with a SAW device reduces the thickness of the depletion layer and generates homogeneous mixing across the battery, preventing dendrites, adverse heating, and electrolyte breakdown. Sonocharge's technology is designed for customers who need LMB batteries that can recharge quickly and achieve high energy density simultaneously, which includes batteries used in aerospace, automotive, and consumer electronics.
About CalSEED
CalSEED is funded through the CEC's EPIC program which invests approximately $130 million annually for innovative clean energy technologies and approaches benefiting the ratepayers of California's three largest electric investor-owned utilities. Through the CalSEED initiative $48M will be deployed to back over 150 startups in coming years CalSEED is the flagship program of New Energy Nexus.
For more information, please visit calseed.fund 
New Energy Nexus (NEX)
New Energy Nexus is the world's leading ecosystem of funds and accelerators supporting diverse clean energy entrepreneurs to thrive. NEX started in Silicon Valley and now runs programs in Australia, China, India, Indonesia, Nigeria, the Philippines, Singapore, Thailand, Vietnam, Uganda, and the USA. Since 2004, NEX has accelerated over 600 clean energy startups, supported over 3000 entrepreneurs, and mobilized over US$1.5 billion in investment. NEX is also one of three organizations delivering the US Department of Energy's Lithium Bridge project to accelerate the growth of America's lithium battery supply chain and industry. For more information, please visit newenergynexus.com
About the California Energy Commission
The California Energy Commission is leading the state to a 100 percent clean energy future. It has seven core responsibilities: developing renewable energy, transforming transportation, increasing energy efficiency, investing in energy innovation, advancing state energy policy, certifying thermal power plants, and preparing for energy emergencies.
For more information, go to energy.ca.gov.